Old Dunlewey Church, Donegal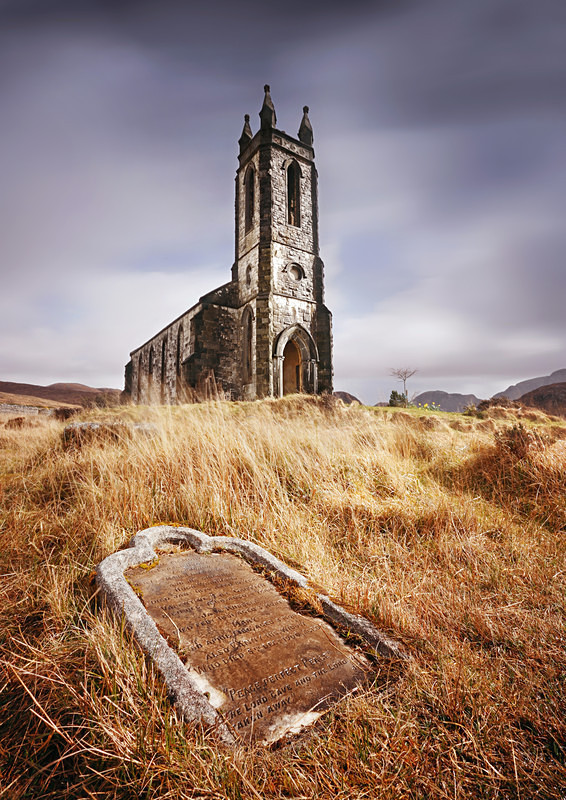 Consecrated in 1853, the ruined Old Dunlewey Church is a striking landmark in rural Donegal, Ireland. Overlooking the Poisoned Glen at the foot of Errigal. The abandoned church, built from locally-quarried white marble, was once part of the Dunlewy Estate and stands above a solitary gravestone in the adjacent churchyard. It's now just a stone shell, having the roof and all fittings removed by 1955.

The name 'Poisoned Glen' is believed to be a mistake in the original translation of the Irish language into English. The Irish name for the area is 'Gleann Nemhe: The Heavenly Glen'. The Irish word for heaven is 'Neamh' and the word for 'poison' is 'neimhe'. With only one letter of difference it's easy to see how the words may have got mixed up.