Abandoned Church (i)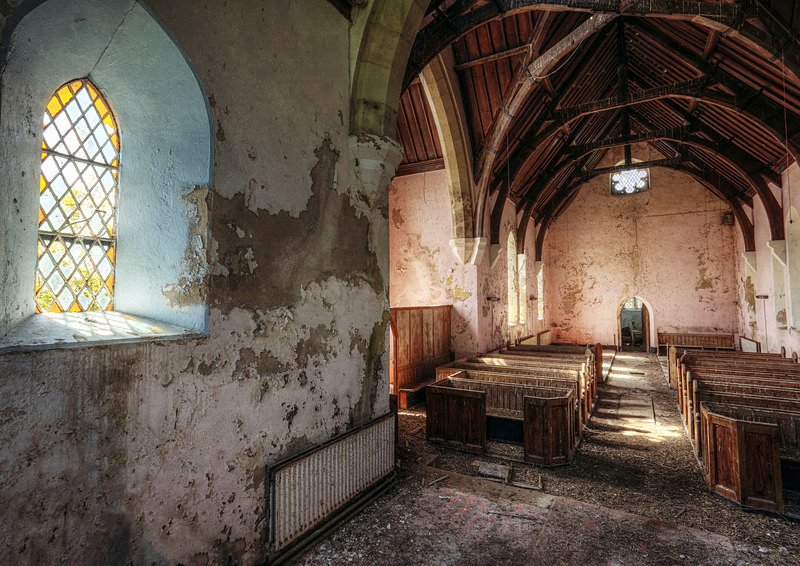 Unnoticed by the majority of the general public, lies hidden an enchanting world. A world where we often tip-toe over dodgy floorboards to document the romanticism of the ruins of abandoned buildings. Sadly, many beautiful buildings are in a state of deterioration. The owners have deceased and the building has been forgotten. We aim to bring them to life again, and document them, before damp destroys, bricks crumble and nature reclaims them forever. Through our photography we share the spirit of these buildings, and through viewing these images you can share in our exploration.

Abandoned church, Co. Donegal.