The Asylum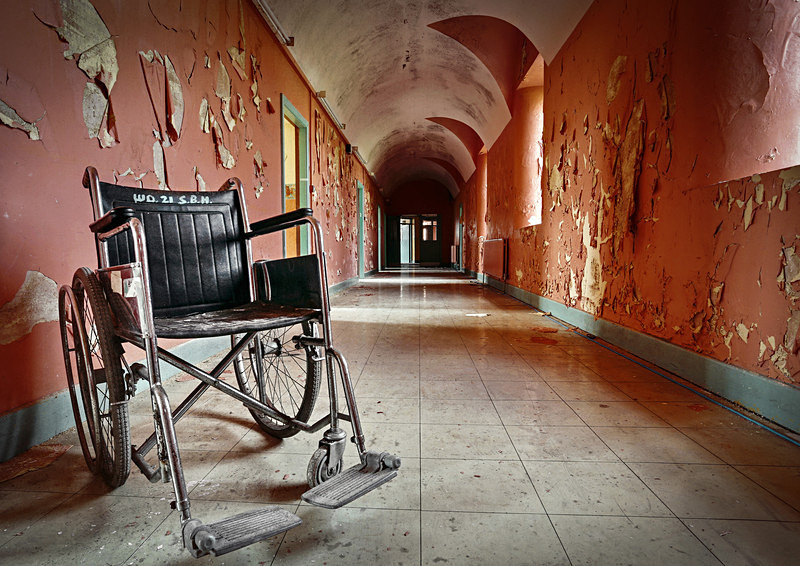 The 19th Century, in Ireland, seen the establishment of lunatic asylums. They were consciously designed, and built, to be imposing structures, at great financial expense. Indeed, they were among the finest looking public buildings in their era. The lunatic asylum was developed and established, to separate the patient from general hospitals, workhouses and prisons.
Initially, they were opened with a spirit of great optimism, believing they would play a progressive role in public health. However, theory often does not match reality. Frequently, asylums became cesspits of misery, suffering from overcrowding. In some cases they were holding nearly twice as many patients as they were designed to cope with. Their imposing external appearance continues inside, where suppressive, claustrophobic cells, house patients, with little else to occupy their thoughts other than the demons that torture their head.
--------
This asylum was occupied until quite lately. The phone lines still worked. Some patient records still lay about. Medical supplies and bottles of chloroform were left abandoned. Beds lay without patients. It was a fascinating, yet somewhat oppressive building.

*Please note, we do make a point of never disclosing the exact location of any of our abandoned buildings. Our reasoning for doing so, is for the pure fact that the more people that know they exist, the quicker they go downhill.
| | |
| --- | --- |
| | |